The Challenge
A mid-sized research agency active in the field of Brand Health Management was experiencing increased competition from other well-known international research firms. The research agency's clients were also not satisfied with the way they were being serviced. Clients expressed that the agency's reporting and analytical capabilities fell short, and it took too long for their data to be published. They also mentioned there was no opportunity to interact with their data as it was reported through PowerPoint. Additionally, because all visualizations in PowerPoint had to be created manually, it took the agency quite some time to prepare it, which came with additional costs. Even then, the clients had to re-edit the PowerPoints themselves to adhere to brand styling guidelines and protect confidentiality. For example, they did not want to spread this detailed information to everyone in their organization. Overall, it was clear that the research agency needed to find a different approach to deliver their results.
Check out the demo video of our Market Research Software here.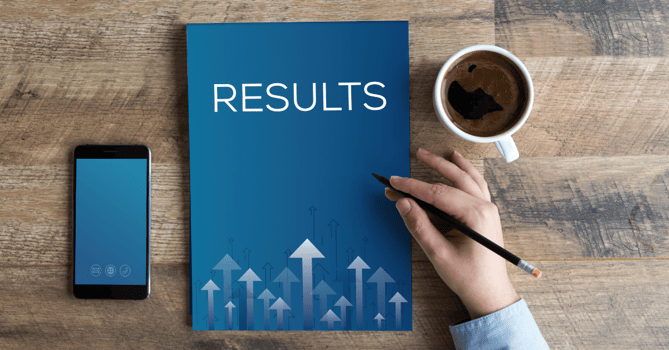 Context
The agency was servicing around 25 clients in the Brand Health Management space, all with similar but not identical needs, so they needed to come up with a suitable approach. It needed to be both scalable, from a cost point of view, but also flexible, so it could be adapted to specific client needs. One thing was for sure, a one-size-fits-all solution would not address the issues they were facing, and the business climate would not allow for adding substantial costs to their client's projects.
Criteria

As there are many visualization tools available, the agency started by defining its most important purchasing criteria. This allowed them to rank and assess each solution to see which tool could deliver the overall package their clients were after.
Scalability: the solution can be rolled out time after time with decreasing costs per dashboard. Even with many dashboard systems and thousands of users, the system should perform responsively.


Cost-efficient: the costs for the solution should be largely covered by operational savings due to automation of the reporting process. The more self-sufficient the solution, the better.


Close to real-time data: the solution should shorten the time needed between data collection and data publishing and allow for automated data updates.


Understanding Survey Data / Techniques: the solution

should

understand the characteristics of survey data out of the box and ha

ve

built-in statistical tests like significance testing.


Curated data: the solution should visualize

b

usiness KPI's at a glance, providing faster and

more informative

insights.


Interactivity: the system should be able to drill down into key metrics

to

expose more data

and

provid

e

a feeling of control for the client.


PowerPoint: the solution should support the creation of P

owerPoint

decks

compliant with the client's reporting style

,

without too much manual effort.


Visualization and diagnostics: the solution should visualize large amounts of complex data quickly and support the identification of trends by interacting with the data to gain greater insights.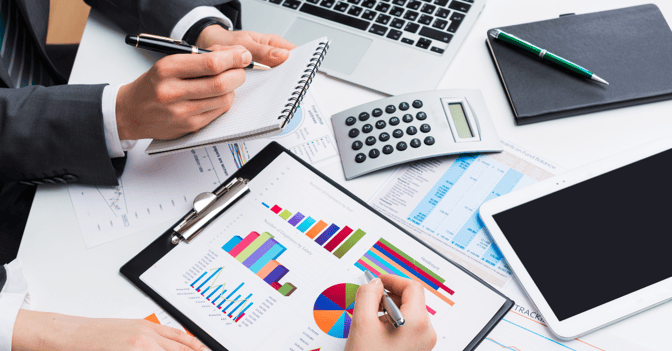 Identifying the Appropriate Solution
After they determined their criteria, the agency created a small task force to evaluate the different offers. This team consisted of client service, operations, and IT people.
Generic BI-tools
It quickly became obvious that most Business Intelligence (BI) Visualization tools did not meet one important point, understanding survey data and research techniques. Although off-the-shelf BI tools can be excellent when dealing with transactional type data, they lack the nuanced functionality which handles market research specific issues like weighting, stat-testing, variable basing, brand and ad-driven loops, etc. Also, the analytical capabilities were insufficient, making it clear that these providers would not be able to offer the best solution.
Tailormade by a Software Agency
As generic solutions were not delivering on all their needs, the agency explored a more tailored approach. In the beginning, this looked promising, but when it came to costs, it was quickly apparent that this solution would be well over budget and would never show a positive Return on Investment (ROI). Some feasibility tests also demonstrated that the agency had underestimated the data processing power required. As it was important from an analytics standpoint that all data be stored on a respondent level, the system's performance did not meet the expected response times. In some cases, it took more than 60 seconds before the dashboard was populated. They knew this would be rejected by their clients, so they had to look further.
In-house Development
After realizing the costs of using an external programming company would be over budget, the agency explored creating the solution themselves. They had experience developing AI software in the past, so this was not new to them. However, they decided not to move forward with this idea as they foresaw issues with scalability. They were convinced they could create a set of dashboards specific to one client but scaling it to other clients is a different story. Taking this approach would mean that the agency would have to develop, next to the actual dashboards, management and deploy system. Again, this would be very costly and time-consuming. There were also concerns about staffing. To maintain and innovate the system, specialized staff and knowledge are required. If the specific person assigned to this task left the agency, it would leave a big gap in the process, in turn threatening the continuity of the dashboard system.
Visualization and Analytical Software created for Market Research
Through a client, the agency learned about software being used by other well-known international research firms. This solution was FastTrack. As FastTrack was developed by market research experts, the agency knew it would be promising. The solution offered full support for common market research analytics and testing, as well as support for market-specific research data functionalities. The agency was surprised how easily dashboard systems could be created within FastTrack. They could define their reporting templates, apply guided analytics, and combine the survey data with external data sources. This process was also very efficient as each following dashboard setup took significantly less time as content and reporting approaches could be re-used. This resulted in a template the agency could use as a starting point, providing more time to configure a dashboard system.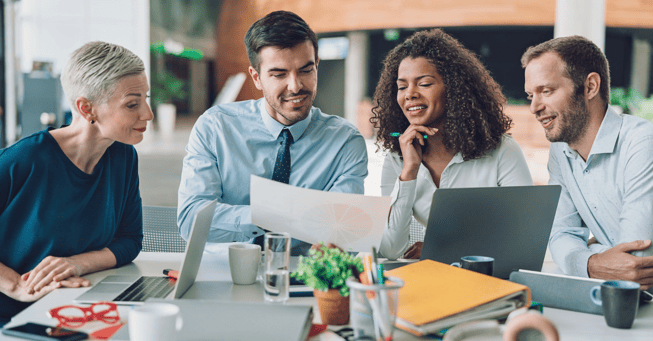 The next phase in the process was to create a small business case to demonstrate the ROI of the software. For this, parameters had to be checked, including study and reporting complexity and frequency, hours spent on average creating PowerPoints, data-processing costs, etc. Through a transparent process where all cost drivers were discussed, it became clear that FastTrack showed a positive ROI for the agency.
To validate that FastTrack was the right solution, the agency requested a proof of concept (POC). In this case, a conceptual dashboard system was created, containing actual data, reporting, visualization, and analytics. The agency presented the POC dashboard system to their most important client, and the feedback was very positive. The client mentioned a significant improvement in the visualization that helped them better interact with their data and improved analytics and decision making. On top of that, as FastTrack includes a user management system, the client could easily decide which departments had access to the information. This helped to distribute insights throughout their organization. Another benefit was the time saved not having to create PowerPoints. This combined with more efficient and easier analytical capabilities meant the agency could spend more time on their clients, adding value to their business.
Implementation
The agency decided to move forward with FastTrack. Within 4 weeks, the relevant system and templates were set up, and many of the agency staff members received software training. Following this, they were able to create the dashboard system themselves without further support, although they appreciated the fact that for more complex setups they could still ask for support or even outsource this as a turnkey project. After a few months, the agency handed in a request for a specific type of visualization they had developed in-house. As FastTrack is not a generic solution this was easily created for them and even became part of their new visualization capability.
You are not alone
FastTrack is currently used by 3 of the top 5 largest international research companies in the world as well as many other small and mid-sized research companies. As the setup of FastTrack is flexible, each agency can expect to have a customized experience that supports its brand and clients.
If you are interested in learning more about FastTrack or you would like to request a demo, click the button below: