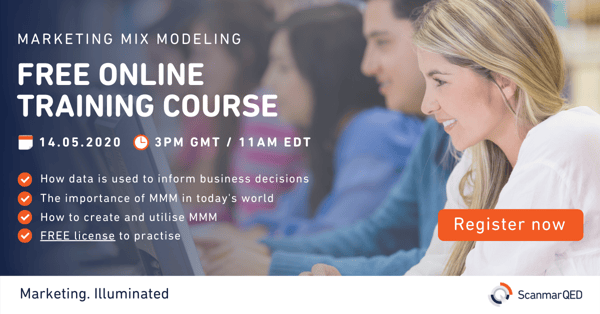 Understanding what is working (and what isn't) in an organization's marketing mix has never been more important than it is today. Without being able to understand this, it is hard to determine what the appropriate investment strategy will be for brands in the future.
One technique that an increasing number of analysts are looking to learn to help measure this is marketing mix modeling. We are delighted to be able to offer this opportunity for analysts to learn these skills and gain certification in using specialist software.
Through this course, we will explore why data has taken a center stage in recent times and how companies around the world are utilizing insights to make informed decisions about their marketing investments.
The course will introduce you to the concept of Marketing Effectiveness and how it can be achieved through Marketing Mix Modelling (MMM).
Have you missed it? Don't worry as now you can watch them on-demand whenever you want! And if you have joined us during the live event, you can re-watch the webinar or share them with your colleagues.