Social responsibility is one of our pillars at ScanmarQED. We find it important to contribute to the health and education of the young and less privileged. For this reason, we have been committed since 2016 to support the charity projects of the Rockids Foundation.
The Rockids Foundation is focusing on projects in the former war-torn area in the North of Sri Lanka. After 30 years of civil war, a Tsunami in 2004, the Easter bomb blasts in 2019, and Covid-19, this area urgently needs support varying from medical assistance, investments in infrastructure and education, as well as empowerment of disabled people and women.
During the war, many Tamils fled to India, but now they are gradually returning to Sri Lanka. Since many of their villages were destroyed in the war, they are building new settlements; ScanmarQED, in collaboration with the Rockids Foundation and a local party, Caritas, is helping sponsor the construction of a preschool in one of these new settlements called 'Gimbrown Nagar', translated from Tamil this means 'Jim Brown Town', in honor of Jim Brown, a very brave priest, who gave shelter in his church to refugees, poor, wounded, and ill people. After several threats from local parties, he disappeared in 2006 and never returned, but he was never forgotten by the people he protected with his life.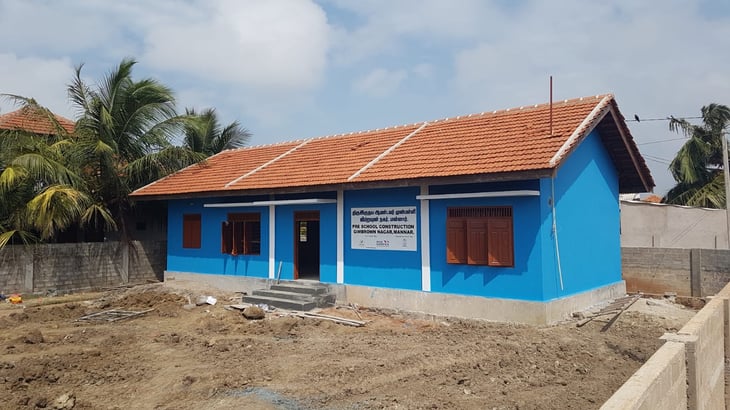 The preschool's construction was completed in September 2021 and the project itself has been selected by the Dutch charity organization "Wilde Ganzen" as 'Project of the Week' because of the inspiring story of Jim Brown and the cooperation between a Dutch and a Sri Lankan organization. Click here to watch Wilde Ganzen tv report.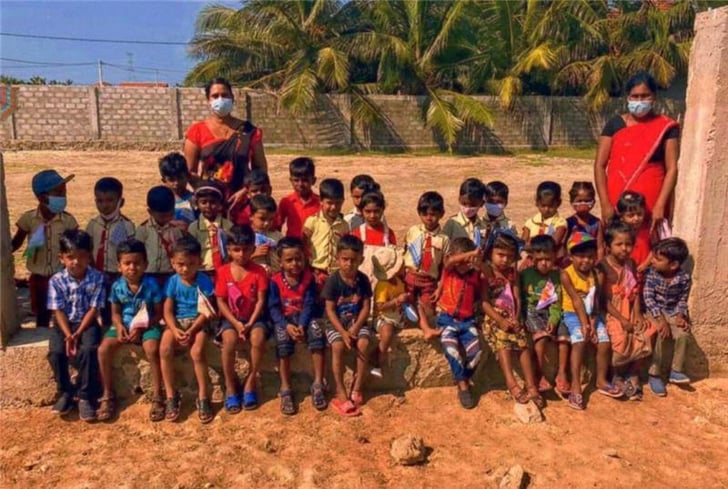 ScanmarQED is proud to announce that the preschool will officially be opened in January 2022 in presence of the Rockids foundation. Needless to say, the children and their parents of this community cannot wait for this important moment.