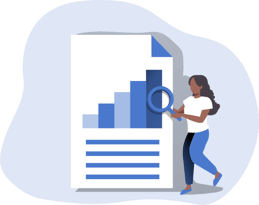 Revenue Growth Management has been gaining popularity in recent years and some of the biggest companies have introduced it with great results.
It focuses on the use of analytics to predict consumer behavior at the micro-market levels. With those insights, you can optimize product availability and price to maximize revenue growth. Although typically associated with the hotel and airline industry, revenue growth management is incredibly important for any companies who want to maximize their results, understand their consumers, and make insightful forecasts for the future.
By optimizing your growth strategy, you may see an increase in margins by up to 5%. But this is easier said than done, so to help you get familiar with revenue growth management and understand some of the best practices we decided to host this webinar.
Presented by ScanmarQED CEO, Han Meijer, we covered:
What revenue growth management is and the typical results for businesses
How does the complete revenue growth management process look like
How to organize relevant data
How to build your scenarios to answer business questions
How do you start with revenue growth management
This webinar has already taken place, but don't worry if you missed it. You can watch all our webinars on-demand whenever you want!
Access the recording of our Introduction to Revenue Growth Management webinar below: