What do you need to know about your promotions?
To begin, you must ask yourself the question, "what do I need to do a proper analysis of my promotions?" Simply put, it all starts with identifying what makes a promotion successful and allows it to deliver the best returns. This opens the door to even more questions.
Before jumping into solutions, it helps to stay focused on what you want to solve. There are many reasons to run promotions, so don't limit yourself to your future ROI calculations alone. You could also, for example, consider increasing penetration, factory utilization optimization, building awareness, fulfilling the commercial agreements with retailers, gaining or retaining market share, counter competitive activities, and support to product introductions. Each of these reasons allows you to see the different KPIs which measure effectiveness. ROI and maintaining internal margins and profits are important. But other aspects of driving promotional uplifts are also important when it comes to understanding the best KPIs to monitor.
If you are looking to learn more about promotions, how to analyze them, and how to optimize their performance for your business, watch our webinar 'Promotions for Revenue Optimization.'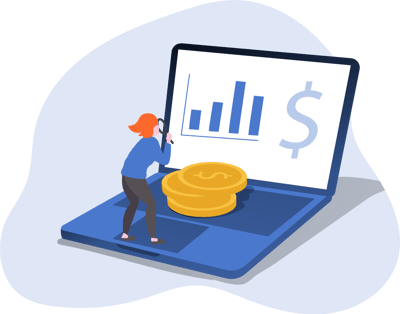 Relevant Data for Promotions
When analyzing and reviewing your promotions, there are some basic elements you'll always want to know. For instance, the sell-out patterns, direct aspects like uplift, consumer price discount levels, total volume and value for all SKUs in your promotion, the period the promotion was available to a customer, and finally, the post-promo dip. This means you need insights into the periods before and after a promotional period. For now, we will split these elements into two categories, internal and external data.
Internal Data for Promotional Analysis
The most standard type of data used is your Sell-in: Internal Data. This type of data is typically the most reliable and easiest to get ahold of. It can help you determine your future ROI, your total margins, and how much of a discount you gave to retailers. The purpose of internal data is to determine how many units have been sold and delivered for a particular price, including a split to the promotion related conditions. This could be on a daily or weekly basis and if possible, your data sets should contain a full detailed Profit and Loss (P&L) breakdown. Importantly, you can't have the financial data set to have a less granular periodicity versus the retail scanning information. And the less granular your information is, the less likely you will be able to conduct a proper evaluation.
Another internal source is your Promotion Plan or Promotion Calendar. This is a listing of all scheduled promotions from the past and the plannable future. The calendar is highly accurate and reflects the short-term, for example, a quarter to a half year. It can also be used to project the annualized results and identify the pain points upfront. It is an essential source of information and should be part of how you manage your trade promotions, and it needs to include links to your Enterprise Resource Planning system (ERP) and demand planning. It should also be noted that typically the promotion volume estimations (uplifts) and the on- and off-invoice discounts are managed here.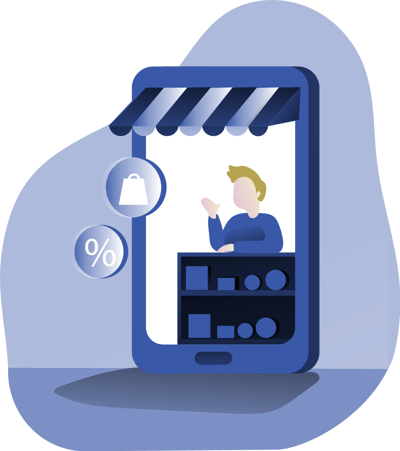 You'll also want to keep an eye on sell-in patterns. Retailers do not buy your products just in the weeks the promotion is available, but typically they have a longer period for stocking the distribution centers and then the stores. The supply of the discounted good often starts before the promotion is active in-store and when it is a regular product, this will also collide with the normal distribution cycle. During the whole promotion loading period, a retailer gets the related on-invoice discounts, meaning you must also manage the accruals for the off-invoice discounts.
There's a small step from the promotion calendar to advertising and promotional (A&P) spend. For many companies, it is challenging to assign the right proportion of A&P to promotional activities. Unfortunately, this falls outside the scope of this blog, but if you are interested in learning more or need support, click here to request additional information.
External Data for Promotional Analysis
Next, we move to external data. It starts with one of the most relevant sources, retail scanning data, aka sell-out data. This could be bought from an agency, like Nielson or IRI, or directly from the retailer. This data gives you insights at the sales levels, helping you to see and understand uplifts, base-incremental split, distribution, and rotation. You can also see detailed breakdowns of segments, like vendors, manufacturers, pack size, and flavor.
Another source of external data can be provided by agencies that collect and sell magazine information. Ideally, you get all the information collected from magazines, including images and information on the SKUs involved in the promotions (from your brands and competition), additional information, like the price cut, and the position in the magazines.
Much of the trade spend is used to increase the reach of your brands. To measure this, you must be able to determine the penetration within a promotion. This information typically comes from a household or consumer panel, together with consumer loyalty, trip value, the number of trips, and others. Be aware that the panel should be large enough for the data to be viable. This, for example, wouldn't work well for a smaller scale promotion in a small store but provides valuable insights for a larger promotion at a larger store. Also, keep in mind that, for some products, this information is available only on the SKU level and for others only on a higher level. This depends on the sample size and the number of transactions in your categories and the frequency of use. Although this is very interesting and directly measures a potential objective, it comes with some limitations.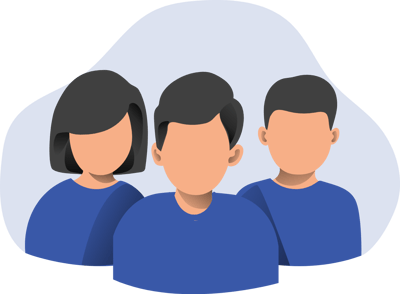 Apart from the normal in-store availability you have, you may want to create promotional awareness with your buyers. There are many supportive activities to bring attention to your promotion. For example, this could be a magazine advertisement, tv-campaign, in-store display, or second placement. When you are featured in these types of activities it is important to keep certain factors in mind and acquire data that allows you to measure them. Let's say that your promotion is featured in a magazine. Which magazine are you featured in? Is your promotion on the best page, in the best place? Is it clear and visible or hard to read? This information helps you determine how the consumer sees you and in turn, how that impacts your promotion overall. It is also relevant to know not only how much you spend on these features but what your competitors are spending.
All good plans from behind the sales desk on promotion execution require validation. When you opt for a second placement, display, or shelf space extension, how do you know it is applied in-store and what the availability of your product is? For this, you'll need Ad hoc shop analysis. You can activate your field organization or hire commercial parties to check on these and other store-related performance measures. The results help you demonstrate the actual effects of proper in-store execution and what potential is not utilized.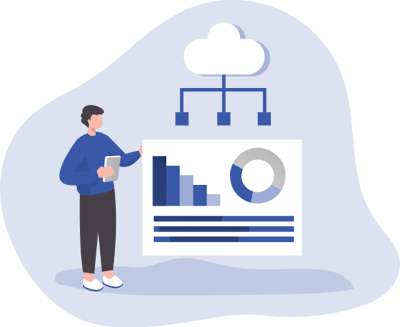 It can also be valuable to combine your sell-out and sell-in data to calculate your forward buy, so you know how much of your product the retailer bought in excess to counter a future increase in price.
It's also good to mention that there are many other sources of data that can add value and context to your promotions. For each mentioned source there is a good use case to integrate it into your analysis. And of course, you're not just limited to offline sources. For example, online activities can also be included.
Tips for Promotional Analysis
Trade spend is one of the largest expenses when it comes to P&L, so it's best to ensure the money you are investing in it is getting the best returns. This means you'll need to contribute the best to the objectives set for trade spend investments which can differ depending on your promotional activity.
When you want to attract buyers, look at penetration. When it comes to keeping up or gaining market share, monitor share development over time, and aggregate the promotional investments from that period and compare it with other periods. Store performance helps to identify the use of second placement, displays, and communication materials.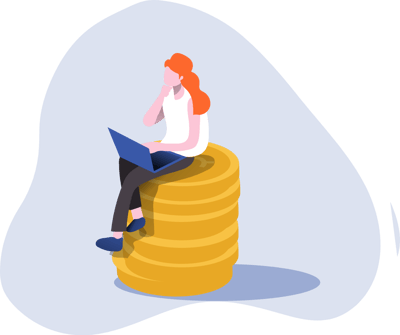 A clear analysis of your promotional data can support you when optimizing your strategy, maximizing results, and forecasting the future. But you must keep in mind that, data is only as valuable as the insights it generates. To maximize your returns and get the most of your investments, you'll need to learn how to structure and harmonize your data. It can be tempting for Consumer Packaged Goods companies to collect all the data they can and see what conclusions they can draw from it. However, if this data isn't well structured, the underlying analysis cannot be good.
Without a clear structure in mind, it can be hard to comb through piles of data for insights, much less make like-for-like comparisons. Your data must also be harmonized. By combing your many different sources of data, you create a more comprehensive overview of your promotions, allowing you to make predictions and avoid inaccuracies. Promotions are affected by many aspects that also interact with each other. You need to integrate different data to account for this and analyze it properly. Addressing this problem is easier said than done but doing so can help you make better decisions and obtain more value from your data.
If you'd like to learn more about to effectively structure and harmonize your data for better promotional analysis, check out our whitepaper, "How to turn CPG data into actionable insights that help grow business".
Conclusion
To effectively turn your trade spend costs into trade spend investments and maximize the returns based on the objectives, you need to keep track of your results and adapt based on what you've learned. This means you must monitor and analyze the promotions from various angles to optimize them. For this, you can use many different sources, all with their own benefits and shortcomings. But by not using reliable sources of information, you won't be able to steadily improve the results of your trade spend investments.
There is good reason to look into all the previously mentioned data sources and have them available in a harmonized and easily accessible platform with all the required analytics implemented. It unlocks many potential improvements for your performance, enhances your client relations, and prevents surprises. By triggering the fact-based relevant discussions proactively, you can predict and add value instead of just following and reacting.
Please reach out to us if you are considering a broad trade spend analysis platform or if you have any questions about the process. We'll be happy to discuss how the platform can help you and your organization. Click here for more information.