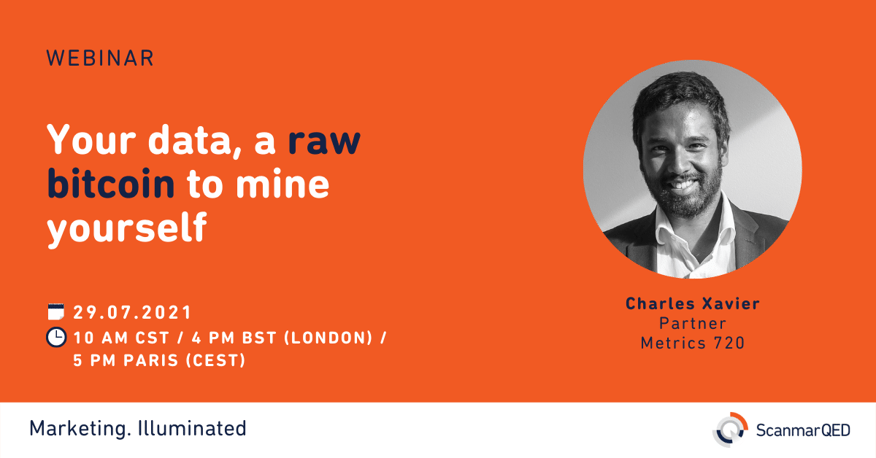 In a world where data is omnipresent, knowing how to use it becomes a critical issue. Measuring Marketing Return on Investment has always been a complex and rather problematic challenge for marketers. Thankfully, Marketing Mix Modeling has risen to the challenge to help brands understand not just the impact of their media activities on sales but also allowing them to measure other crucial factors such as seasonality or economic conditions. As a result, brands are now making more educated choices and are able to re-direct their investments in a more strategic and profitable way.
MMM projects typically require both analytical skills and a solid knowledge of the business to produce meaningful insights. In the past, these projects were executed uniquely by external "experts" – who may have been good data scientists but who lacked crucial knowledge of the company's historical data (context is essential for measuring marketing effectiveness accurately).
Based on his experience creating Marketing Mix Models over the last 15 years, Charles Xavier, Founder of Metrics 720, will share the main elements to kick-start the exploitation of business data and development of Marketing Mix projects in-house.
We will cover:
A complete roadmap to start your own in-house performance measurement models.

A presentation of tools for quickly setting up performance measurement, optimisation, and forecasting.

A best practice guide to support the success of your projects.
This webinar will take place on 29th July 2021 at 04:00 PM BST (London) / 05:00 PM CEST (Paris) in English and 22nd July 2021 at 04:00 PM CEST (Paris) / 03:00 PM BST (London) in French.
You can watch the English webinar by clicking the button below:
You can also register for this webinar in French by clicking here